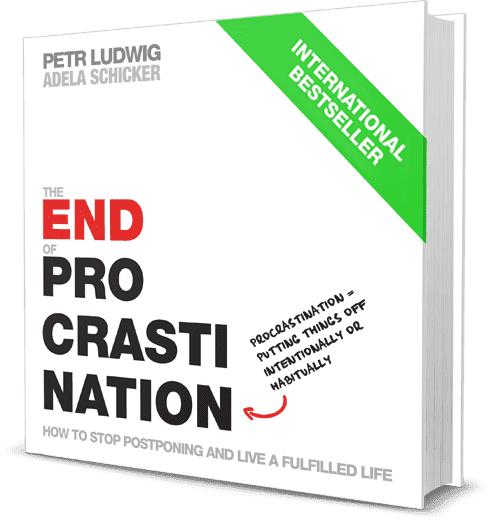 International Bestseller
The Book
The End of Procrastination, written by Petr Ludwig & Adela Schicker is dedicated to improving your long-term motivation and helping you get the most out of your life.
Over 100,000 copies sold worldwide
Practical tools for immediate use
100+ pictures to illustrate concepts
Based on over 120 scientific studies
Want your own copy? Get it now
Help us spread the word and share:
Simple, science-based tools to stop procrastination
The keys to overcoming procrastination are simple. With eight clear, approachable tools―from quick daily worksheets to shift your perspective to to-do lists that actually help you get things done―The End of Procrastination provides everything you need to change the way you manage your time and live your life.
Based on the latest research, The End of Procrastination synthesizes
over one hundred scientific studies
to create a program that is based on the way our brains actually work. By understanding exactly why procrastination happens and how our brains respond to motivation and self-discipline, the book provides readers with the knowledge to conquer procrastination on an everyday basis.
read more